US
0 suggestions are available, use up and down arrow to navigate them
You're being taken to an external site to apply.
Enter your email below to receive job recommendations for similar positions.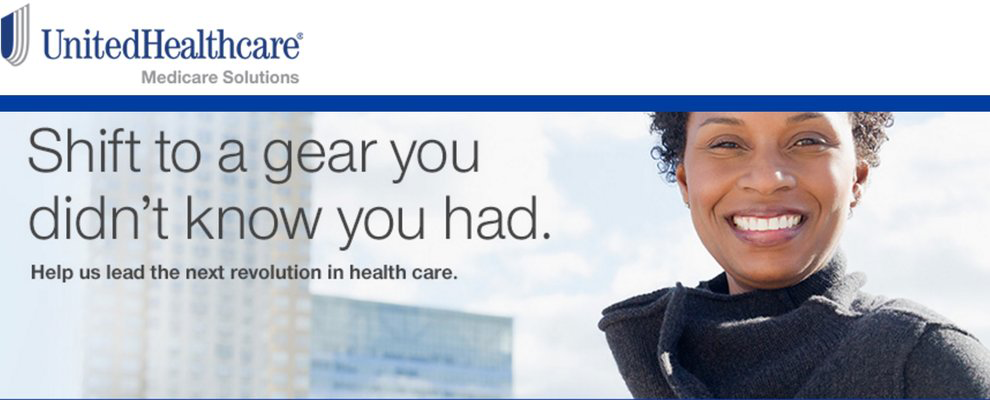 Sales Representative - Independent Agent
UnitedHealthcare Medicare Solutions
National City, CA
Full-Time
Seeking:
Individuals who are interested in building their own business with the potential for excellent long-term income. We are looking for people who are entrepreneurial in nature and have. Ideally you will be someone who wants more out of life than just a job. Selling Medicare products to individuals in your community is meaningful and rewarding work. We have trained thousands of people just like you to be successful agents.
The ideal candidate can come from many different backgrounds. Having a history in sales is beneficial but not necessary. This opportunity is great for people of all ages. Whether you are a young college graduate looking to make an impact, or have an established career and want a change, this opportunity might be for you. 
Who are the people we are looking for exactly? Here are some examples:
Individuals who want to hustle and build their own book of business
Licensed agents looking for an entry point into the business
People who are looking for an opportunity and not just a job
Teachers looking for side hustles in the summer and during their free time
Individuals looking for a career change from hospitality, social work, or the customer service industry
Veterans looking for a business opportunity
Young adults ready to put their tech skills and business savvy to the test
Retirees looking for a second career
Stay at home parents who want to earn an income
Job Requirements:
Required Qualifications:
We train YOU – no previous experience is required, and we will train you to get your license to sell Medicare for United Healthcare-if you are already licensed you are one step ahead
Your work style: Motivated, eager to learn, self-starter, hard-working, team player
About you: You care about people, feel fulfilled by helping people, are comfortable talking with people, want to make a positive impact. Bonus: You have an interest in health care access and a compassion for the aging.
What you want in an opportunity: A flexible schedule, the potential to earn income that meets your needs, an opportunity that makes a real and positive impact on people, feeling fulfilled by the work you are doing, working with a brand that shares your values. Note: This is a commission-only role.
Committed to the values of compassion, integrity, relationships, innovation, and performance. Ethical behavior and integrity are a must.
Technology level: Comfortable using technology, able to learn new platforms, familiar with remote meeting environments.
Bonus: Multilingual ability
About the Opportunity:
Each day more than 10,000 individuals qualify for Medicare and need a health insurance plan. This is a tremendous opportunity for those looking to make a meaningful impact in peoples' lives. You will educate and enroll Medicare eligible individuals in your community. You will manage a book of business of the clients you enroll in a plan. You are paid a commission for each member you enroll. If the member stays with the plan the next year you will be compensated for retaining your client.
As an independent sales agent that sells UnitedHealthcare, you are the determinant of your financial success – the harder you work, the more income you can make. We have trained thousands of successful agents who have built successful businesses in healthcare.
You set your own schedule, helping to give you work-life balance, time for family or the flexibility to live your life as you want it. You own your own business, and we are here to support you every step of the way. We offer coaching, training, and communications and marketing support.
This opportunity can offer the long-term income that compounds as your business grows year-over-year. And we work with you to help set your business plan that could enable you to meet your financial and long-term goals.
Responsibilities:
Use technology to conduct business and attend UnitedHealthcare-provided online training
Have the mindset of an entrepreneur that wants to build a business
You are comfortable in an opportunity that is commission based
Grow and develop your book of business
Meet – often virtually – with Medicare beneficiaries
Educate consumers on their healthcare options so that they can make an informed decision on which plan is most appropriate for their individual health needs and desires
Enroll consumers in the UnitedHealthcare Medicare plan that best meets their needs
Be a resource point for your members
What you get when you work with UnitedHealthcare:
The only Medicare Plans offered that carry the AARP® name
Alignment with a Fortune 500 brand
Individualized coaching
Professional support
Best in class onboarding from a dedicated manager
Dedicated agent service team
Training opportunities
Mobile platforms
*Internal company data
#Sponsor
Job Snapshot
Location
National City, CA